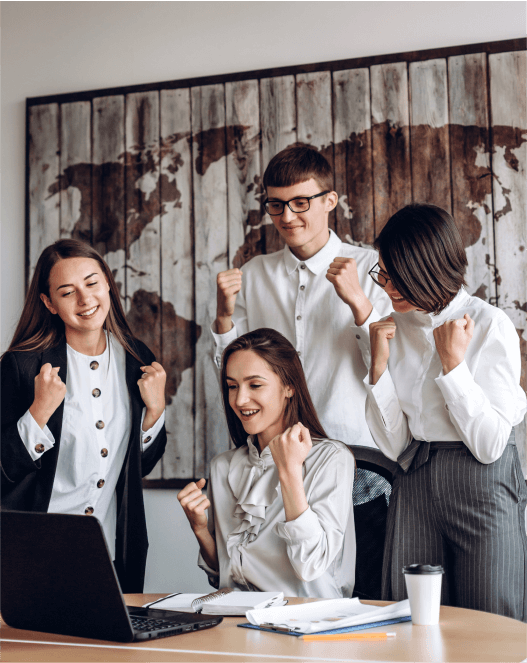 We create clean minimalist design
Our approach to work is grounded in transparency, collaboration, and a relentless commitment to excellence. We take pride in our process, which is designed to deliver outstanding results for our clients.
01
Our journey begins with a deep understanding of your unique needs and objectives. We believe that every client is distinct, and we take the time to listen, learn, and empathize with your challenges and aspirations.
02
Once we have a comprehensive grasp of your requirements, our team of expert's crafts customized solutions that are precisely aligned with your goals. We believe in the power of tailored strategies and solutions to drive success.
03
Collaboration is at the heart of our work. We bring together the brightest minds in our team to strategize and plan your project. You are an integral part of this process, and your insights and feedback are invaluable.
04
We believe that effective communication is the cornerstone of any successful project. Throughout our engagement, we maintain open and transparent lines of communication, keeping you informed every step of the way.
05
Quality is non-negotiable for us. Our rigorous quality assurance processes ensure that the final deliverables not only meet but exceed your expectations. We take pride in delivering excellence.
06
As we near project completion, we prepare for a seamless handover. But our support doesn't end there. We provide ongoing support and guidance to ensure that the solutions we've created continue to perform optimally.